Longdendale and ASFC alumni returns to ASFC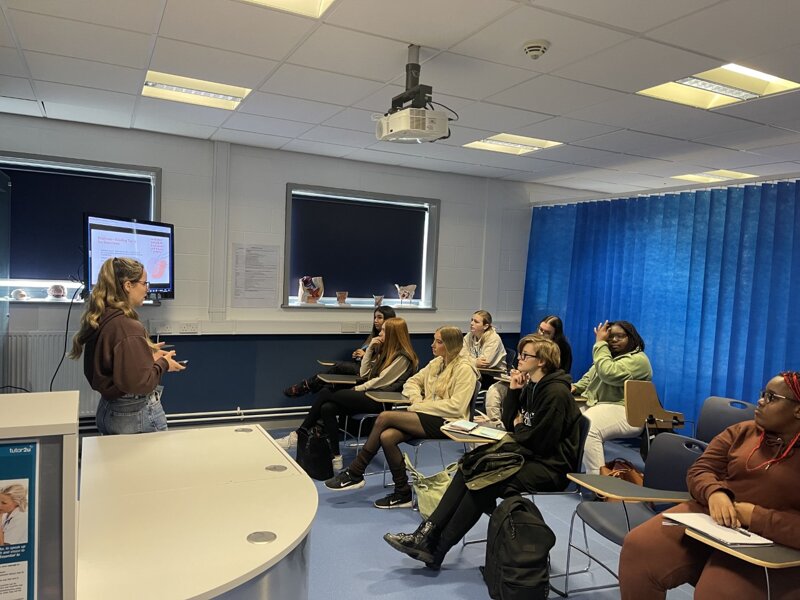 Recently, ex-student Meg Bynon, from Longdendale High School, returned to Ashton Sixth Form College!
Meg studied our L3 Full Time BTEC Health and Social Care course and is currently a second year student at Salford University studying Midwifery.
She came to talk to our current students about her experience and journey since leaving ASFC and to also offer support to students that are wanting to progress and apply for midwifery course!