Student Outcomes: a celebration of success!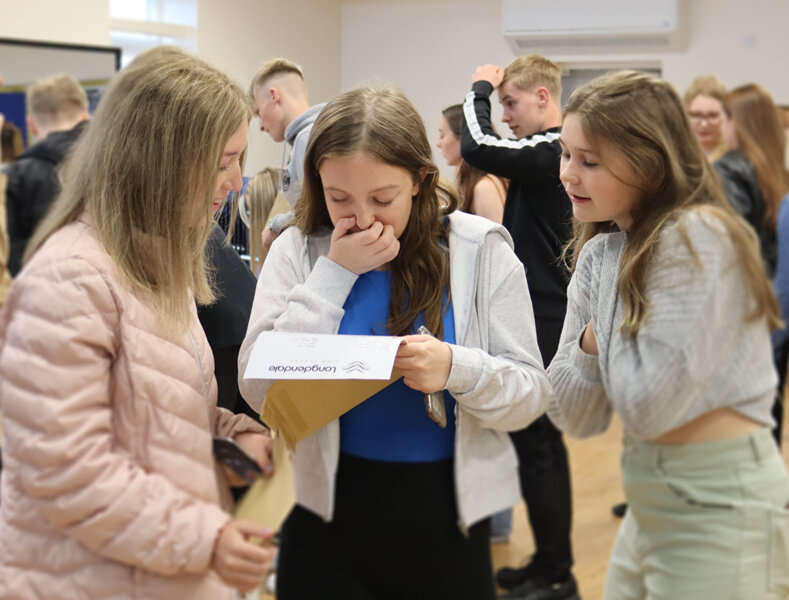 Students across our Trust celebrated a fantastic set of results at both GCSE, Level 2/3 BTEC, A level and EPQ.
Students at both Rayner Stephens and Longdendale High Schools celebrated best ever results, with significant improvements across a wide number of subjects. After significant disruption across their education for the past two years, students, ably supported by teachers and support staff, met the challenge, showing real determination in the face of unprecedented adversity.
The students of Longdendale High School have secured fantastic GCSE results, which are the best results in the school's history!
These results for the Class of 2022 reflect all of the hard work and dedication the students have put in over the last 5 years at the school despite the challenges and disruption to their education over the past two years.
Initial results show that the majority of students achieved at least a pass in both core subjects such as English and maths, alongside impressive results across a wide of subjects. This is a significant improvement on previous years, showing staff and students alike really do live our ethos of "Excellence and Ambition for all!"
The class of 2022 at Rayner Stephens High School have secured the school's best ever GCSE results.
Our student's results reflect the hard work and positive changes that have occurred at the school since joining the Stamford Park Trust in January 2021. As a school they have delivered significant improvements in results across all subjects including Maths, English and Science. All subjects have delivered fantastic results which is indicative of the exciting changes made since forming Stamford Park Trust.
And finally, Ashton Sixth Form College are delighted to announce record-breaking results in this year's A-Level and equivalent qualifications. Despite the significant disruptions experienced by the class of 2022 over the past two years, students achieved a near-perfect pass rate with more students than ever before in a normal examination series achieving the highest grades. These results in both A Levels and vocational qualifications show how well students managed to focus on their learning and their preparations for examinations in spite of the Covid challenges they faced.
A huge 'well done' to all our 2022 leavers, and a big thank you to our students' parents/carers for their invaluable and unwavering support.
Tags: rayner ashton sixth form longdendale